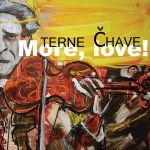 More, love!
Price for CD: $14.09
It´s only rom´n´roll … - this label was mostly used as a response to the last studio records of band Terne Čhave and their numerous live shows well known for endless energy.

Terne Čhave took their time with a new record and one can » show more
detail info
This release is from our friendly label
Recomm. price:
$15.65
Price off:
10 %
Our price
$14.09
Label:
Indies Scope
Release date:
23. 04. 2008
Cat. No.:
MAM426-2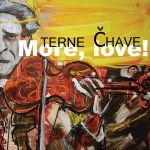 More, love!
Price for download in MP3: $5.18
It´s only rom´n´roll … - this label was mostly used as a response to the last studio records of band Terne Čhave and their numerous live shows well known for endless energy.

Terne Čhave took their time with a new record and one can » show more
detail info
This release is from our friendly label
Recomm. price:
$5.18
Price off:
0 %
Our price
$5.18
Label:
Indies Scope
Release date:
23. 04. 2008
Cat. No.:
MAM426-11